By default, everyone's Google Drive account comes with 15GB of free space. Then all that space fills up when you upload attachments to your Gmail, upload videos and photos to Google Photos and backup documents on Google Drive. They are all connected.
In this post, we'll be looking at how to find heavy files on your Google Drive account and free up some storage space for more important stuff.
Step 1: Go to one.google.com/home
Step 2: Click on Storage
Step 3: Click on "Free up account Storage" like in the screenshot below.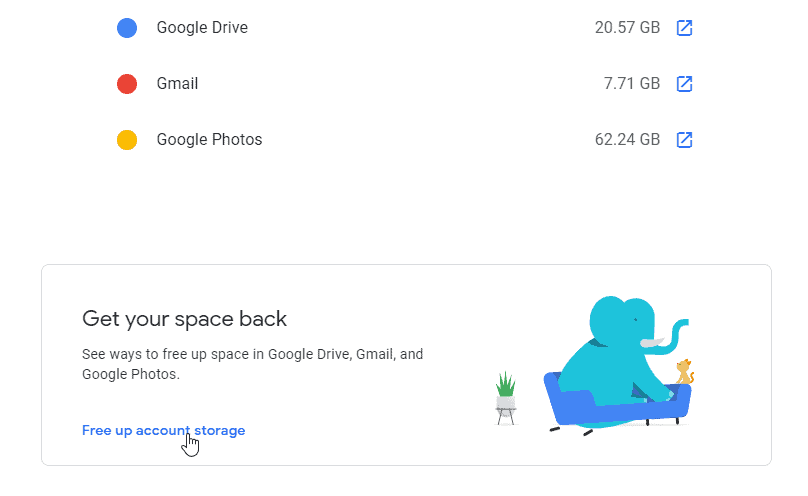 Once you click on "Free up account storage", Your storage Manager will load up and show you large files and discarded files you need to delete.
[UPDATE]
Alternatively, you can go to: https://drive.google.com/drive/quota to see your heavy files and delete them from your Google Drive.
That's it. You can then go ahead and delete those heavy files to free up some space. You can also upgrade your drive space on that page.
Recommendation: 6 Platforms That Let You Convert Airtime To Cash
How to Find Heavy Files and Free Up Your Google Drive Storage
Comments
comments